Our years of expertise in the healthcare industry allows clients to successfully achieve their objectives. We provide prompt input and direction with recommendations based upon years of experience, current trends in the industry and your specific situation.
Earnhart & Associates, Inc. is a healthcare consulting firm that has been providing high quality, cost-effective

consulting

development

management

services for over 25 years.
We specialize in ambulatory care services with primary focus on surgery center development, hospital outpatient (HOPD), freestanding emergency rooms, urgent care centers, radiation oncology facilities, infusion centers, and office-based surgical facilities development, management and consulting. We listen to our client's needs and recommend the best fit for their unique situation.
0
For Healthcare Ventures
Surgery Center Development & Support
We have worked with over 500 surgery centers across the country in almost every capacity imaginable. Our proven approach has been perfected over decades of experience, and our services are always tailored to our client's specific needs. We can solve all of your ASC's problems, no matter how simple or complex they may seem.
Hospital Services & OR Management
We provide full service management in hospital ambulatory surgery centers and HOPD's, insuring efficiency, high volumes, and overall success. Our services range from problem diagnosis to staff education, and we also provide surgical benchmarks free of charge to help you determine where you stand.
Urgent Care & ER's

Earnhart & Associates has been providing services to urgent care centers and freestanding ER's for the past 15 years. With our substantial experience, we can help you build an entry point into an established primary care network, develop polices and guidelines, help you with day to day management, and much more.
Feasibility
We have performed over 1,500 financial feasibility studies for healthcare ventures
Development
DeNovo ASCs, Freestanding ERs, Urgent Care Center, H.O.P.D.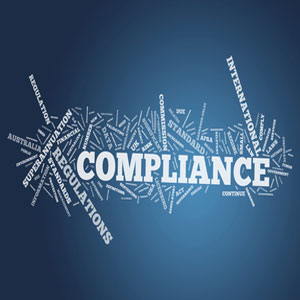 Licensure
100% of our ASCs have passed all licensure requirements on the first inspection
Why Earnhart & Associates
?
Learn more about the company and Stephen Earnhart here.
---
We are a fee-for-service company
We do not require equity in your facility unless you want us to have "skin in the game." We understand and are prepared to do so.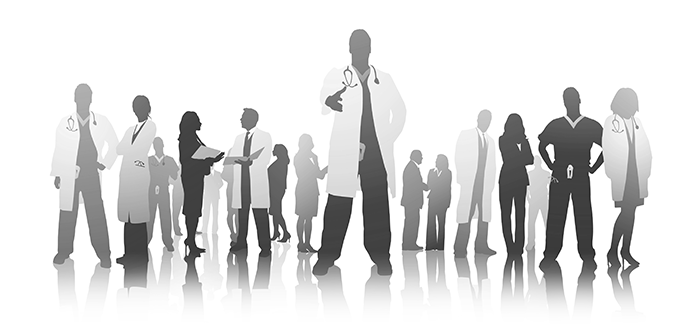 Cost Control
We know how to cut waste and increase profitability. Every facility has waste – we know where to find it.
Everything you need for your next Healthcare Facility.
Not convinced yet? Here are more reasons to choose Earnhart & Associates, Inc.:
We stay as long as you need us!
Licensure and Medicare Certification for your facility is the first step. Our contract has a 30-day cancellation notice so you are not burdened with a contract that your are not pleased with.
Have Questions?
Don't give away your hard work to someone just because you don't have the experience to open your own surgery center. Give us a call anytime – you will get all the information you need in one afternoon with us!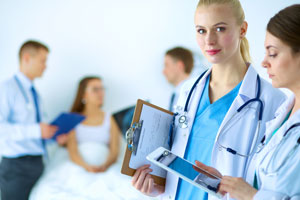 Our Services
We provide a customized solution for your specific healthcare needs.
---
A detailed feasibility study is the first step toward making an informed decision about building a surgical center.
Without hard facts and evidence up front, time and effort could go toward a fruitless and often expensive experience. No one is served by putting together a project that does not meet the needs of physicians and the community. Toward that end Earnhart & Associates undertakes a highly specialized study that will answer important questions that allow your organization to foresee the benefits or difficulties of a freestanding surgical facility.
As you've contemplated the possibility of a new surgical center, important questions may have already arisen:
How much does it cost to build?
How many cases will make a surgery center profitable?
What kind of ROI can we expect?
What kind of partnership structure is best for us?
Will the physicians use it?
How do we make it accessible to both the physicians and patients?
How do we deal with Stark?
What are the governance issues?
Who will manage the center?
These and dozens more are typical and appropriate questions that Earnhart & Associates understands are pivotal to a well planned venture. Like you, working on successful projects is our only option, therefore we thoroughly investigate the potential of your proposed surgical center and use the most penetrating and objective evaluations to arrive at decisions.
A feasibility study will begin with three to five days of gathering information and interviewing individuals and physicians within the organization. After thoroughly analyzing conditions and making an accurate assessment of the viability of your proposed facility, Earnhart & Associates will be able to recommend the partnership structure to be used as the investment vehicle.
We manage every step of the labor intensive job of building your new surgical center from creating the legal partnership to hiring staff to marketing the new facility.
Developing a surgery center, either for a physician group, a hospital, or both, is a long and labor intensive process requiring over 1,100 individual forms and 1,700 man-hours of effort! The typical development process can take between four to eighteen months to completion and involves activities as varied as creating legal partnerships, hiring staff and marketing the new facility.
There is no magic about the development of a surgery center. But it does require a strong ability to identify, analyze and solve problems, meticulous attention to detail and a through understanding of all aspects of the legal, technical and management areas of building a facility. There are virtually hundreds of steps involved and many issues that will arise along the way. Can you do it yourself? Certainly! The question is, how much time can you afford to devote to a project that will consume your energy, stretch your administrative capabilities and still continue to manage your healthcare business?
When we say we provide a "turnkey project," we mean just that. After a detailed feasibility study we manage every step of the project beginning with creating a legal structure and ensuring financing. We take care of virtually every detail from recommending architectural firms to medical staff by-laws. At the end of the project, you have a Medicare Certified ASC that is designed to be cost efficient, properly staffed, and meets the needs of your community and users.
Earnhart & Associates is the leader in the successful process of putting surgeons and hospitals together in new surgery center joint ventures. For over 25 years we have been working with both groups to combine the best of all worlds in the area of ambulatory surgery facilities.
As more procedures are pushed into a lower cost environment an office-based surgery center may be the best option for your practice.
There is increasing pressure from Medicare and other insurance providers to push more procedures into a lower cost environment. If the newest Medicare legislation affects you it may be time to consider an office-based surgery center to enhance your practice growth potential through cost saving efforts.
Earnhart & Associates can provide you with the same thorough service for your office based surgery as we do for Ambulatory Surgical Centers. We work with you to assess your current needs and propose a plan of action which is timely, realistic and appropriate for proposed surgery suite.
State and federal regulations to insure the safety of patient's health and safety are becoming increasingly strict concerning office based surgeries, and EAI can guide you through the maze of standards and practices to ensure that you meet appropriate patient safeguards.
An investment in top quality management is an investment in the success of the facility. Providing your staff and board an objective and knowledgeable assessment of where you need to be as your project grows.
The typical surgery center is a multimillion dollar investment, a business entity and a relevant addition to any community providing jobs and healthcare to a significant number of citizens. The management of an ambulatory surgery center is complicated. It is highly regulated and has complex compliance issues that, if not followed, can result in criminal prosecution. The partners in such facilities generally have additional practices and healthcare businesses that demand their attention and the added responsibility of managing a surgical facility can be overtaxing.
Part of our development plan is to secure the right people and train them to effectively apply sound management principles. Time and training is required to mold the staff into a cohesive team and management is required to put out fires on a daily basis. An investment in top quality management is an investment in the success of the facility.
One option toward that end is to retain the services of Earnhart & Associates ASC Management Services. We can design this option around the needs of the partnership and provide the level of involvement you desire. Once your surgical center is operative, we can continue to stimulate efficiency and effectiveness, handling every issue from managed care contracting to personnel issues to profit and loss statements. Our on-site manager will successfully define, measure, and increase productivity, all the while promoting your organization policies, the quality of your ASC and its reputation.
Full management services are often not necessary, however, and we can adjust the scope of service to a short-term option with our management oversight service.
Do you sometimes lie in bed at night and think that something is just not right with your facility? Do you look at your Profit and Loss Statement and wonder how you compare with other facilities? Is your "same store growth" going in the wrong direction? Are the profits what you thought they would be? Is your staffing too high or too low? Are you paying too much for your supplies? Is it time to employ anesthesia or keep them on a fee-for-service arrangement? Sometimes you just need know where you stand.
Earnhart & Associates can assist you in answering these questions and more. In the majority of cases we can answer your questions with a one or two day visit to your center. We are going to ask for some information before we get there – talk to individuals once we arrive – then give you a detailed exit summation that same day! We'll tell you our opinion of your facility, based upon our observations, experiences, and like facilities across the country. Our fee is flat rate, not an open-ended hourly rate. You know the total fee before we begin.
Give it some thought because sometimes you just have to know.
As outpatient surgery becomes more and more competitive and complicated, it is essential to attract (and retain) physicians, patients, and contracts. Expectations constantly change and what was acceptable yesterday may not be the case tomorrow. Often a reassessment of your strengths and weaknesses are necessary — before your competition does! Market share is the lifeblood of this industry – a valuable asset that must be preserved and constantly expanded. There are times when those inside your organization are too close to objectively evaluate the merits of your surgical program. Using our years of exposure and expertise in the ambulatory surgery industry, as well as knowledge of the latest trends and benchmarks, Earnhart & Associates can assist in providing the stakeholders with objective, comprehensive and a practical evaluation of your current operations.
Using information such as on-site observation, assessment of financial information, contact with customers (both physician and patient), and exposure to the unique factors of your facility, we will perform a surgical program Operational and Process Audit to assess the areas essential to efficient, profitable and competitive on-going outpatient surgery operations. The Health Care Advisory Board has deemed Earnhart & Associates' database of physician preferences in ambulatory surgery the largest in the nation. We will use that database of information as well as our knowledge of industry trends, benchmarks, and user expectations to assist in measuring your program effectiveness in providing the physician customer the satisfaction necessary to ensure continued loyalty.
The Operational and Process Audit will evaluate, grade, and let you know exactly how your organization performs in comparison to ASC or hospital industry standards. The information gathered can help make the difference between success and failure by identifying problems before they create irreparable damage to operations. We will provide you the final audit report within six weeks of engagement to ensure its timeliness and accuracy of assessing current operations.
The audit report will be comprehensive and yet easy to comprehend and implement. Some of the areas that will be evaluated in the Earnhart & Associates Operational and Process Audit include:
Overall Efficiency
Staffing
Physician Satisfaction
Patient Experience
Physical Environment
Materials Management
Billing & Collections
Medical Records Management
Marketing
Do you need to lease a single OR suite or the entire center? Leasing a surgery center or hospital HOPD?
There is much more to the process than you might realize. How do you know it is the right price? What about the staff? The instrument wear and tear? Does the leasing party need to be credentialed to use the facility? Call us – we know the answers!

What Client's Say
We have worked with several members of Earnhart & Associates, Inc. over the past two years. They were very involved in the feasibility study we performed, the pre-planning of the center and the buildout of our ASC, a six operating room, single specialty, urological center. We have engaged Earnhart & Associates, Inc. to manage our facility on the day-to-day activity as well as advising us on ongoing issues regarding growth and profitability.
We enjoy working within Earnhart & Associates, Inc.' facilities. They are very structured, and they pay attention to detail. Earnhart's centers provide something most facilities our anesthesia group covers do not. As the Medical Director at one of their ASCs, it is fun to be a part of a successful company that is concerned about patient safety and also growth and profitability. Their on-site staff is a pleasure to work with, and we look forward to working with them on other new endeavors!
We chose to work with Earnhart & Associates, Inc. based upon the work they have done in the Houston and Texas area. We were impressed with their staff, their knowledge base and "no nonsense" approach to business. However, the most impressive aspect of this company is the personal service, attention to detail and availability of its personnel to answer questions and explain the intricacies of building an certifying a surgery center. They are currently working with us to build out our new Aesthetic Surgery Center.
As a not-for-profit hospital system, we wanted to partner with our surgeons on out-patient surgery before someone else did. We contacted Earnhart & Associates, Inc. several years ago and we have finished our second highly successful ASC joint venture in different locations with them. There were there for every meeting, led every discussions with the steering committees, successful obtained licensure and Medicare Certification and assisted in the management of the centers. We are very pleased and will call them for number three when that opportunity occurs.
As the Medical Director of our Surgery Center, working with Earnhart & Associates, Inc. was a great experience. Not only were they knowledgeable, professional and responsive, they were sincere in their desire for our success.
We had the opportunity to joint venture our hospital out-patient surgery center with our surgeons but didn't know the best way to handle all the hundreds of issues involved in such a venture. The professionalism of the staff of Earnhart & Associates, Inc. resulted in a fully subscribed surgery center. We are all pleased with the outcomes and certainly would recommend EAI to any hospital.
I've really appreciated working with EAI. As we develop our partnership with physicians, his experience and practical approach allows us to deal with issues from a perspective of what works best for the partnership as opposed to negotiating from perceived positions of self-interest.
A top-notch consulting firm that has provided superb guidance to us in developing our Surgery Center.
Earnhart & Associates, Inc. has been a tremendous help in both planning new ambulatory surgery centers as well as helping us achieve greater efficiencies in our existing facilities.
Speed and thoroughness are the hallmark of Earnhart & Associates, Inc.. They unfailingly respond to all requests at warp speed and with full analysis.
Earnhart & Associates, Inc. continue to be on the cutting edge of the ambulatory surgery industry and are an invaluable resource for our company.